Description
Stabilize and massage the muscles of the lower back, while treating pain and tension with a comfortable breathable knit fabric.
Back pain is a widespread ailment in today's society. Activity can help remedy this: LumboTrain activates your torso muscles and alleviates low back pain. It gives you a more stable feeling and straightens the lumbar spine. A special massage pad with 26 nubs releases tension during movement in a targeted manner and reduces pain with a pleasant intermittent compression massage.
Activates the back muscles and improves posture

Ensures rapid pain relief

Comfortable to wear without feeling sweaty

Also available in a fitted cut
Treatment of:
Intervertebral disk degeneration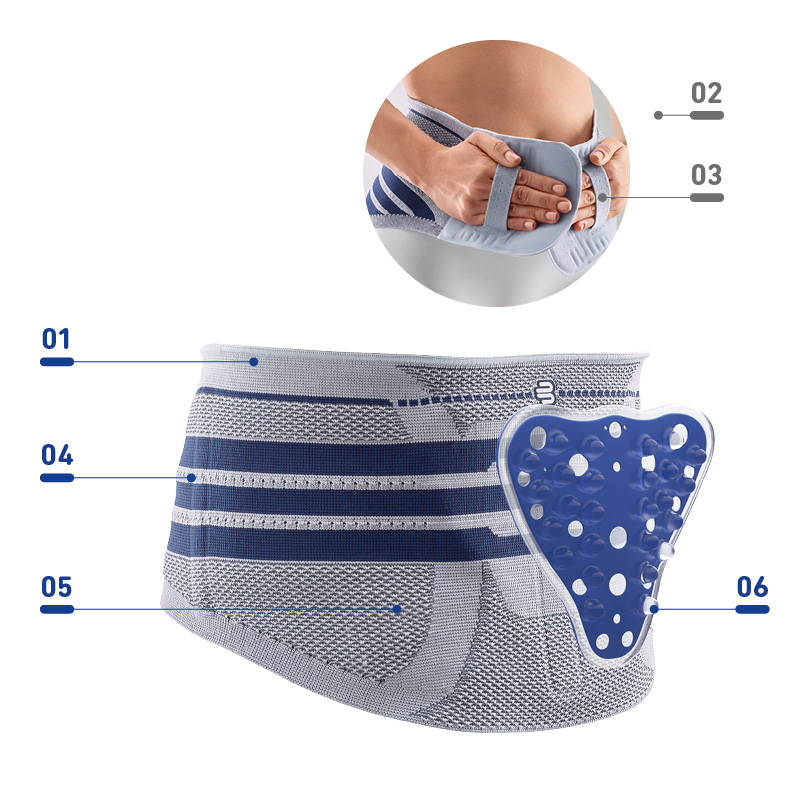 Specifications:
01 Pressure-reduced edge – ensures a comfortable fit without constriction
02 High elasticity – adapts to every movement and makes the support extremely comfortable to wear
03 Velcro closure system and hand-straps – adjustable and easy to don and doff, even for people with arthritis
04 Soft knit fabric – breathable materials keeps moisture away from the body, exerts even pressure and adapts to your body shape
05 Three-dimensional Train active knit – relieves and gently straightens the lumbar spine
06 Removable viscoelastic pad – supports the back during movements, provides a massaging effect and relieves pain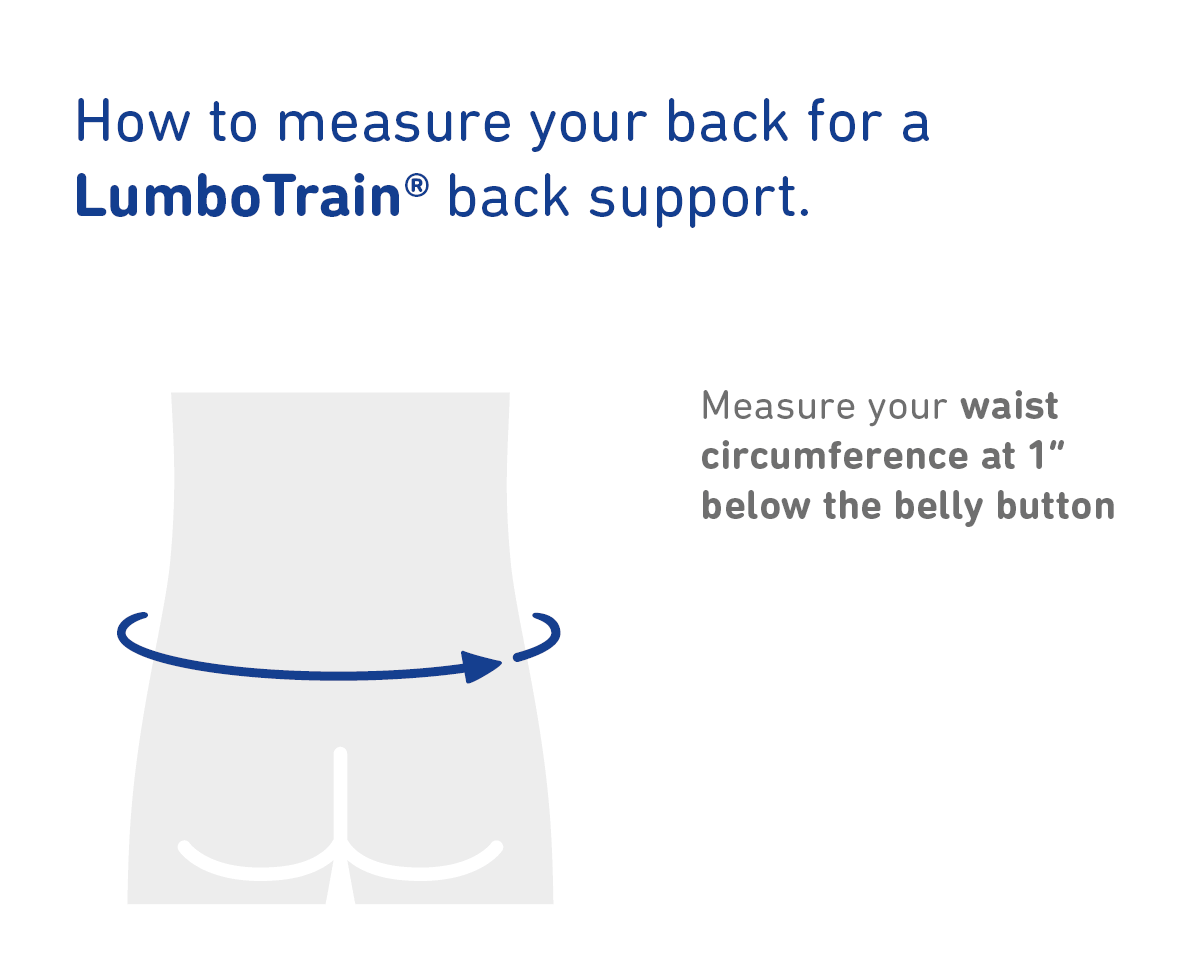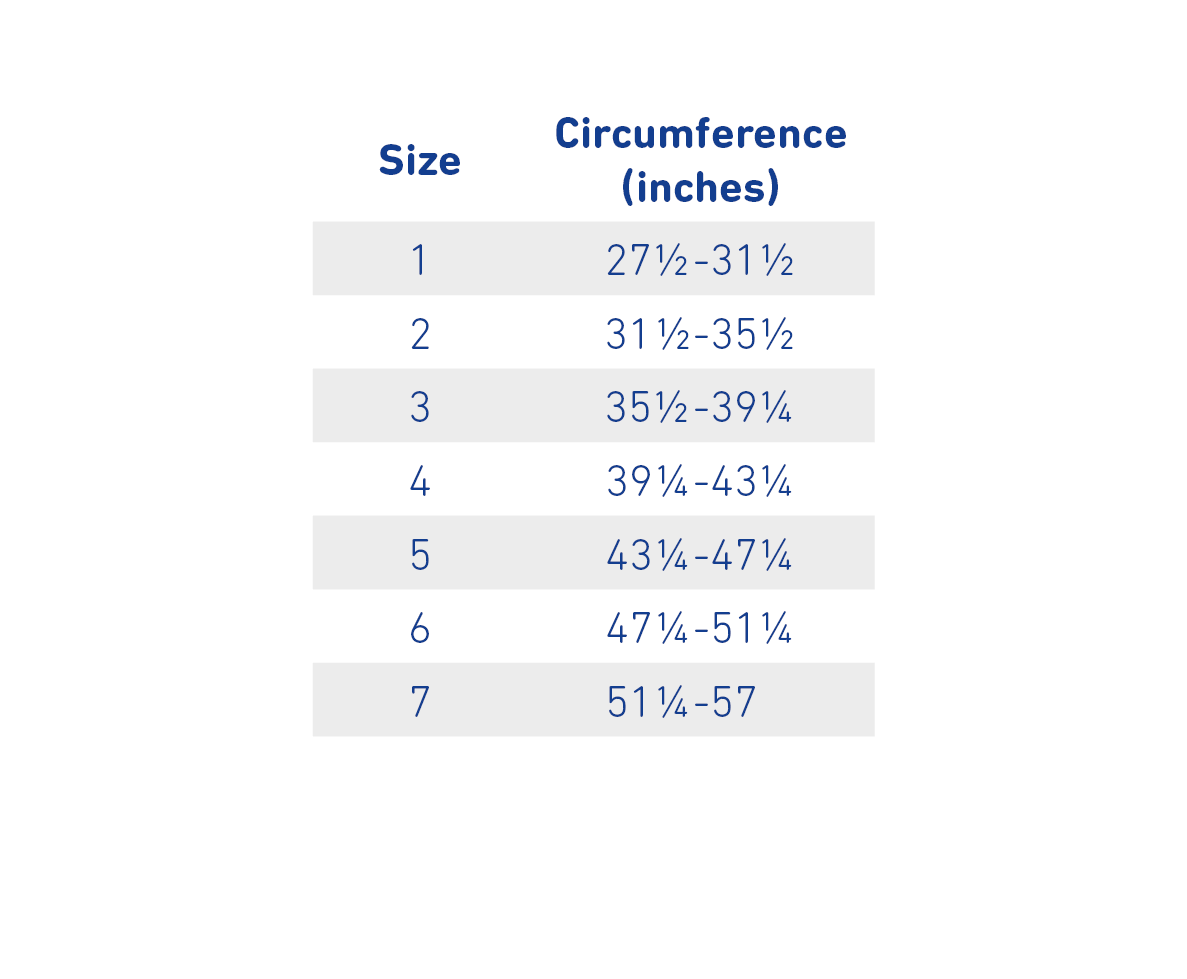 Box contains 1 product and 1 user manual.